YMCA Ryedale is a part of the largest youth charity in the world
YMCA Ryedale is a local, independent Charity. We have supported the local community for over 25 years; providing supported accommodation for young people who are homeless, at risk of homelessness and/or are vulnerable. We work with other agencies and have an application process to identify suitable residents.
Housing
YMCA Ryedale consists of 14 self-contained flats. Each one is fully furnished and contains a bed sitting area/kitchen and bathroom. Many of the young people that live at Ryedale YMCA come from a variety of situations including, family relationship breakdown, leaving care, or because they have been trying to live independently for some time and have struggled.
Support
Eight out of the fourteen flats are available for individuals who require an enhanced level of support and these are available via referral from Ryedale District Council, Housing Options Team. Supportive housing is typically funded through Housing Benefit and aims to help young and vulnerable people between the ages of 16-35 develop interpersonal skills, living skills, engagement with work, education or training, and ultimately become independent.
All residents can access a planned programme of support with our support officer.
Accessing Our Service
We do not provide emergency accommodation for homeless people or those in crisis. To access YMCA Ryedale accommodation you must contact the Housing Options Team at Ryedale District Council. To get in touch please phone 01653 600666 ext. 43625 or email housing@ryedale.gov.uk for general enquiries. Direct referrals can be made to YMCA Ryedale by emailing admin@ryedaleymca.org.uk or phoning 01653 691400, however you may be directed back to Ryedale District Council. For out of hours emergency housing advice phone 01653 697737.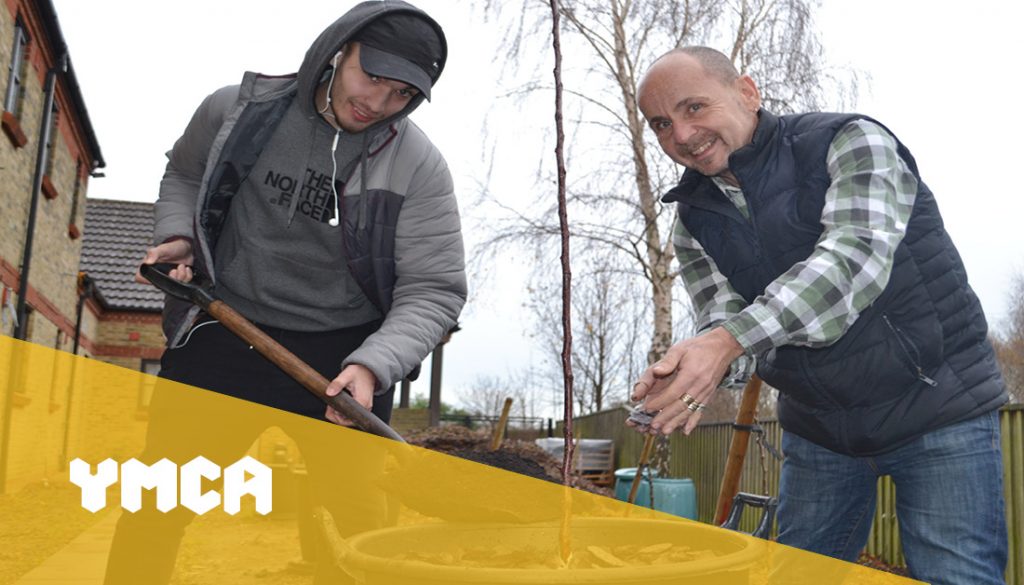 Before living at YMCA Ryedale I was a pretty bad person. I was involved in most crime and getting up to no good. After being sentenced at Crown Court, I was kicked out of my accommodation making me homeless. My crime increased and I legit thought prison life was the end of the line for me, then I was homed in the YMCA. Since living at Ryedale YMCA I feel that staff and residents have helped and supported me become a good member of the community. Staff have helped me with things varying from setting up Housing Benefit to helping me find bargains in the charity shops. They have helped me think positive as well as supported me with life and obstacles that have been thrown my way.
Jason Smith - Former YMCA Ryedale Resident
YMCA Ryedale is a small housing project founded in 1996. We provide accommodation and support to young people and vulnerable adults with an identified support need who would otherwise be homeless. Although we are banded under the YMCA franchise, our funding streams and the management of our project/support schemes are fully independent.
Our aim is to enable young people to live successful independent lives and to be able to sustain a tenancy in their own right. To achieve this we run a pre tenancy training program alongside a dedicated support package tailored to each resident. We work tirelessly with external services to signpost young people in need towards improving mental health, physical health, substance misuse, offending and employability. Sometimes it is tough, young people with complex needs can be difficult to reach – but with time, patience and support we can and do achieve great things. Testament to this is the young people who return to visit the project with jobs, families and success stories they attribute to having received great support during their stay with us.
Gallery
Find YMCA Ryedale
Contact us on 01653 691400 and find us on Facebook, Instagram, and Twitter